Upcoming Events
Men's Prayer Breakfast
Saturday, November 21st | 8am | Fellowship Hall
Christmas Cookout
Saturday, December 12th | 6pm | South Lot & Rooms 2A/2B
Next Study
Tuesday, November 3rd | 7pm
Ephesians 3:1-13 "The Mystery of Christ Revealed"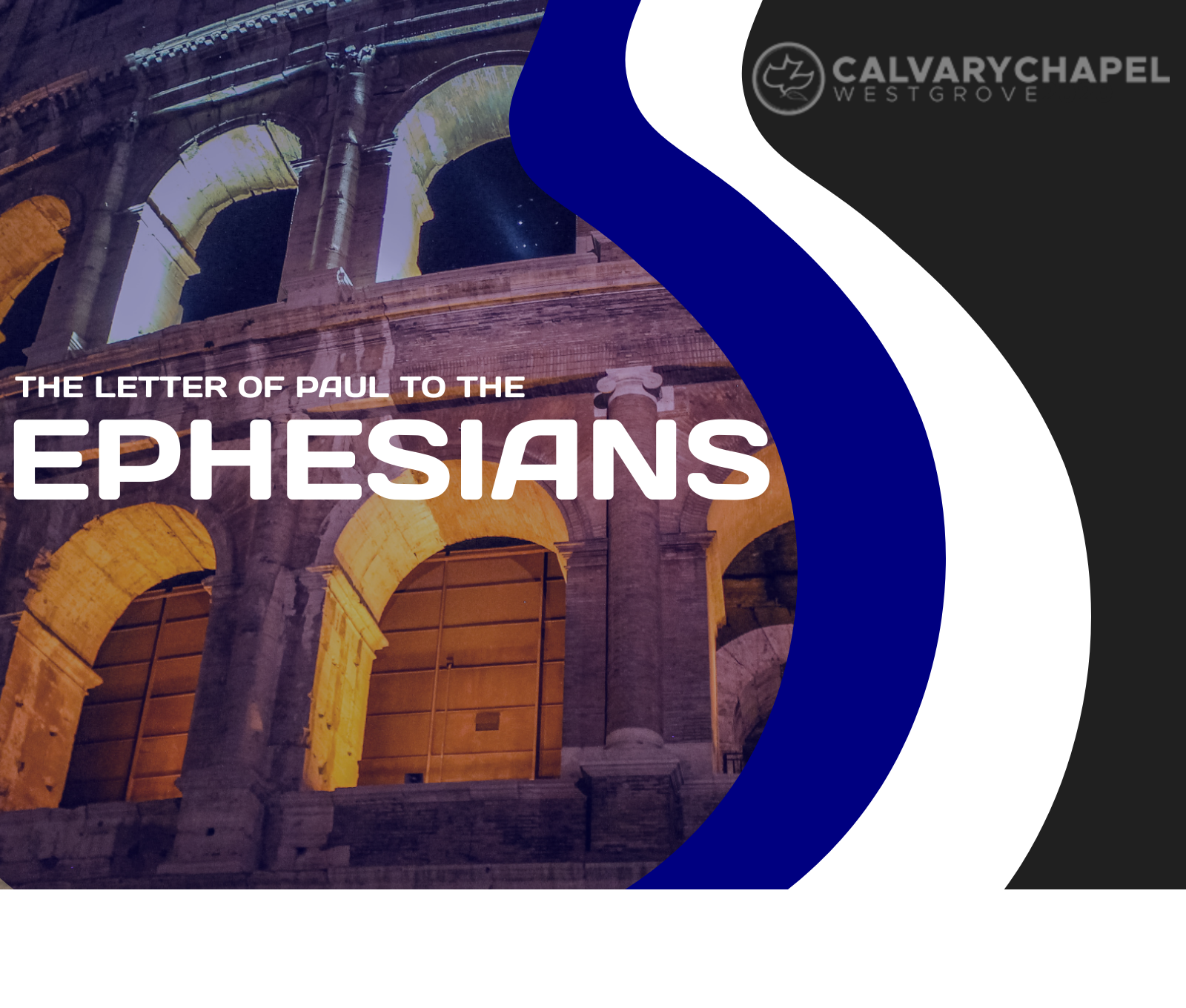 Men of WestGrove!
Ephesians is esteemed as one of the Apostle Paul's loftiest works. Paul not only provides the essential doctrines of the Christian faith, but exhorts us to unity as we walk in love.
During our in depth study of Ephesians, I pray God reveals to each of us the depths of the riches we have in Christ, that we would "be renewed in the spirit of y[our] mind, and put on the new self, which in the likeness of God has been created in righteousness and holiness and the truth" (Eph 4:23-24). And finally, that we would "be strong in the Lord and in the strength of His might" (Eph 6:10). The Apostle Paul calls us in to sit at the feet of Christ and absorb His goodness, then to "walk in a manner worthy of the calling with which you have been called," and finally to stand firm against the struggles that are not against "flesh and blood" putting on the "full armor of God."
We pray and hope the men of Calvary Chapel WestGrove will be built up, edified and forever changed through the in-depth study of Ephesians (God's Word), through worshipping Him in spirit and truth, through fervent prayer, through brotherly fellowship, and small group discussion.
"Therefore, my beloved, be STEADFAST, IMMOVABLE, ALWAYS ABOUNDING in the work of the Lord, know that your toil is not in vain in the Lord" - 1 Cor 15:58