Christmas Tree Lighting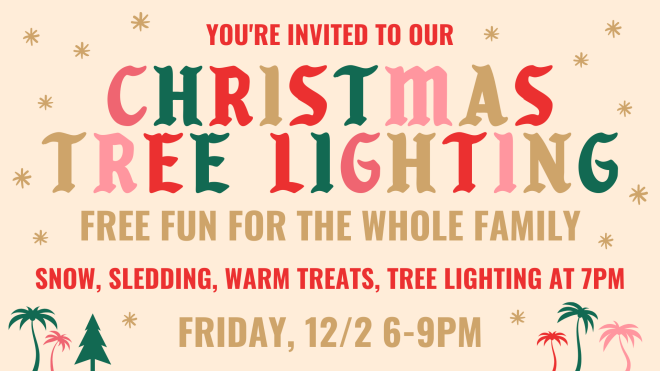 Friday, December 02, 2022, 6:00 PM - 9:00 PM
Our second annual Christmas Tree Lighting is coming up on Friday, 12/2 from 6-9pm. We'll have real snow, fun activities like sledding and snow play, warm goodies and a special tree lighting with a twist at 7pm.
This is a FREE event with fun for all ages and stages.
We hope to see new faces and show God's love for our local community, so please help us spread the word by inviting your friends and neighbors, and sharing our posts on social media.
If you are interested in getting more involved in our community life, this is a great way to take a first step and start serving. There are many opportunities, and you can quickly sign up using the Registration button below.