3rd of July Block Party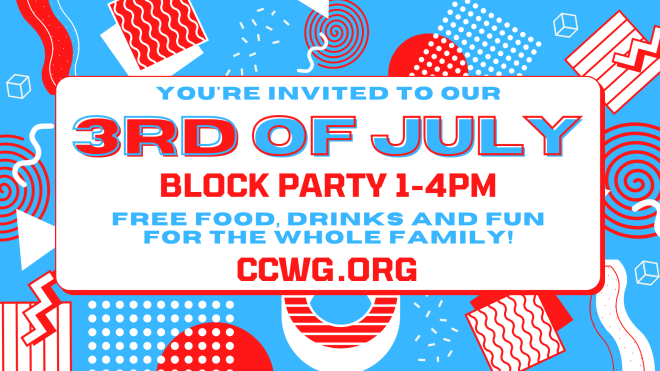 Sunday, July 03, 2022, 1:00 PM - 4:00 PM
We're hosting a 3rd of July Block Party here in our parking lot from 1-4pm after our morning services. We'll have free food, beverages, hawaiian shave ice, inflatable bounce houses, water slides, an obstacle course, and fun for the whole family.
Since our event is on the 3rd, we hope this will be an easy addition to your Independence Day weekend and any other plans you may have.
We had a great time last year, and we encourage you to invite your friends, coworkers and neighbors to join us for some hang time and fun.
If you are interested in helping our team host this event, you can register using the link below.